SECTOR OFFER: BANKS
---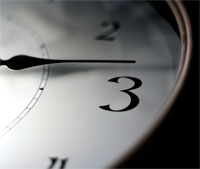 OFFER
Access to reliable information delivered in a timely manner decides on our competitive edge on the market. Find out who are the key counterparties and stakeholders of your company, who decides on their position and what is their actual attitude towards you.
Business intelligence and counterintelligence:
we offer reports and analyses on the plans and activity of your competition,
before you sign an agreement – we will check the reliability of a potential partner,
before you hire an employee – we will check his/her background,
before you decide on an investment – we will find out what counter-action you should take into account,
we will check loyalty of persons you trust – co-workers and business partners,
we will prepare analyses on the market of illegal products and identify its participants,
if you have been robbed – we will conduct a discrete investigation,
we will find persons and their hidden assets,
if you have suspicions – we will provide you with access to our equipment for electronic surveillance: cameras, bugs, programs controlling computer networks and providing the location of persons or objects,
we will secure your network, recover or permanently delete data with a guarantee of full confidentiality,
we will check if anyone is eavesdropping your phone calls, rooms of computer networks,
if you suspect unfair competition – we will collect evidence for court proceedings, we offer also assistance of attorneys and legal counsels from a specialised law firm,
we will conduct an audit of security procedures in your company,
we will help in organising a Secret Law Firm, preparing plans and instructions for protection and documentation of self-defence and a crisis team,
we will take care of your physical safety also in the scope of recognition and pyrotechnic safety.
Sectoral analyses:
due diligence analyses,
business background and environment analyses,
analyses and monitoring of press and electronic media,
desk research,
mystery client research.
Crisis management:
negotiations and mediations,
headhunting,
information and disinformation.