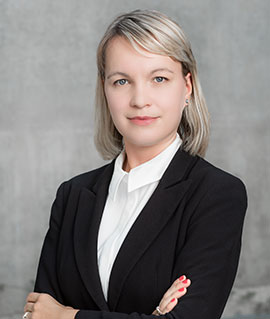 Anna Graboś
Managing Partner
Corporate service:
In Nobilis Partners law firm, we pay special attention to services for entrepreneurs operating on the real estate market – from small and medium-sized developers and construction companies to the largest concerns implementing leading infrastructural projects.
Thanks to extensive experience and involvement of industry experts (including from ancillary fields such as environment impact assessment or rescue archaeology) in every-day work of the law firm, our support is fully professional, taking into account practical realities of both the very construction site and the specificity of the industry as well as Polish market and its top players.
The investments handled by our employees include, among others, such significant projects as preparation of a construction of the Hilton Hotel Wrocław (the project awarded in Cannes 2008; awaiting the launch of the construction), supervision over the construction of Angel Wings apartment complex (81 thousand m2 of usable floor area planned and 13 thousand m2 of commercial area; phase A of the project is completed and on sale, phase B – under construction), and construction and launch of a boutique hotel ***** The Granary La Suite Hotel created in historic interiors of the Herren-Malzchoff granary. Our specialists participated also in infrastructural investments such as Yamal pipeline construction and projects implemented by the General Directorate for National Roads and Motorways (GDDKiA).